Welcome to our latest advertising Estate Agency Deluxe Locations of Barcelona
Find your perfectly suited property in Barcelona with Deluxe Locations. With Deluxe Locations you will have your own Personal Advisor along with the support of the entire team, formed by multi-lingual and experienced real estate professionals. Offering buyers comprehensive information on local areas and neighbourhoods, personalised dossier of each property, plus legal and economical advice.
Property For Sale in Barcelona from Deluxe Locations
Whether you are looking for an elegant city center apartment, modern townhouse or villa with exceptional sea views, Deluxe Locations are able to find you a suitable property in the exclusive areas of Barcelona and the Coast of Catalonia, Costa Garraf, Maresme and Costa Brava.
The Deluxe Locations office is located right in the heart of Barcelona, an ideal position for clients to easily visit. If you are interested in buying a home in this fashionable region of Spain or are looking to sell your existing home in Barcelona, then do not hesitate to get in touch with Deluxe Locations for an informal, no-pressure chat about your requirements.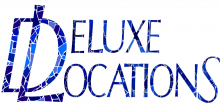 Sep 14, 2015
| 200 Page Views
Home
|
Read other news