Welcome to our latest advertiser Bright Homes Algarve
Bright Homes Algarve are a Portuguese based estate agency with offices located in Lagoa on the Algarve. Established since 2007, with a multilingual team serving an International audience of home buyers to find their ideal property in Portugal.
Property For Sale in Portugal from Bright Homes Algarve
Finding the right home first requires a tour around the local the area, the villages, the beaches, nature areas, shops, restaurants, schools and medical facilities. Bright Homes Algarve provide a complete and personal service to make sure you find the right home thats meets with your criteria and budget. Also providing assistance and advice on legal and financial issues, insurance and renovations. Also able to provide help and guidance on renting out your property, furnishing, pool and garden maintenance.
Bright Homes Algarve have an International six language team consisting of people with only one purpose in mind, to find you the home of your dreams. With personal attention and care, more than 12 years of experience and providing honest and reliable information will ensure you are happy to work with Bright Homes Algarve as a partner and real estate agency.
If you are interested in buying a home in the Algarve or are looking to sell your existing property, then do not hesitate to get in touch with Bright Homes Algarve for an informal, no-pressure chat about your requirements.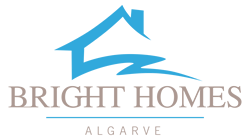 Sep 29, 2015
| 343 Page Views
Home
|
Read other news