NEW PRICE!! HOUSE IN KEFALONIA-GREECE
£145,547 (€165,000) Reference: 809167
Description
FOR SALE- Furnished house of 104 sq.m and pre- earthquake house
of 40 sq.m with an amazing sea view!!

In the area of Livathos in a quiet location in the charming village of Domata is the following property for sale.

It consists of a hallway, separate kitchen, living room, 2/ bedroom and bath.
On the same plot is also separate pre-earthquake traditional house that needs renovation and is suitable for home hosting.
The view is amazing and implacable until the sea and the small island Dias.
The garden of the house with the various trees is offering moments of serenity!!
The house is for sale furnished.
It is suitable for cottage or a holiday home.
The distance from the airport is 15' and a few minute from the beachew of
Ai- Xelis.
Utilities
Air Conditioning
Close to Local Amenities
Summary
Property Type: Houses / Villas
Listing status: Active
Bedrooms: 2
Agent Property Ref: 1474
Bathrooms: 1
Floor: 1 / -
Build Size: 144 Sq. m.
Plot Size: 500 Sq. m.
Year of build: 1957
Price: £145,547 (€165,000)
Map
Address: NTOMATA VILLAGE-LIVATHOS KEFALONIA
Post Code:
Latitude / Longitude: 38.1753675 / 20.56921790000001
Map locations are approximate and show the general area of the property.
Local Area Information
Livathos

Southwest of Kefalonia 's capital Argostoli, lies a beautiful stretch from Avithos Beach to Makris and Platis Yialos beach in Lassi providing a perfect terrain for exploring the island . Avithos and Megali Petra beaches with their golden sand are a unique getaway, and welcome visitors with their warm sea.

Tradition, the charms of nature reflected in the sun's rays, and bright colours dominate the endless beaches of our coastline. . Opposite lies the island of Dias (Zeus). It is a rocky island named after the ancient altar of Zeus, which was in constant contact with the other sanctuary of Enisiou at the top of Mount Enos. Today it boasts a small chapel built on the ruins of the altar by an unnamed hermit, dedicated to the Virgin Mary.

Avithos beach, which has often been awarded a Blue Flag of Europe (for cleanliness, position, appearance, services), has all the necessary facilities, and there are two restaurants located there, Enetiko and Preview, where you can sample the wonderful cuisine and have excellent service. To the west, there is another beach, Ai Helis, with its steps and black sand, which offers you more enjoyment. Also, in the same area you can visit Ammes beach and the beaches around the airport, which are ideal for families with children because of their shallow waters.

A handful of bars and tavernas, a trio of beaches within easy reach, and the rolling hills of the Livathos region all around you …holidays in Svoronata – in a nutshell.

In the Livathos area, if you're looking for countryside walks you will discover a great abundance of herbs, flowers and birds.

A number of villages amongst the olive groves welcome visitors and promise moments of relaxation tranquility. Many houses in these villages were left untouched by the devastating earthquake of 1953. Visitors can see a few of the mansions of the period belonging to captains and ship owners. In the village of Svoronata is the bell tower of St. Nicholas, patron saint of seafarers. In this village there are restaurants, a mini market and a petrol station. The next village you come to is Domata village, known for its churches with their gilded wooden carvings and beautiful icons from the 19th century. One of the most interesting is the church of the Virgin Mary where the crudely-fashioned coffin can be found in which Captain Sklavos transported the body of Orthodox Patriarch Gregory V from the Bosporus, where he had fallen foul of the Turks in Odessa in 1821. The village of Kalligata boasts several traditional buildings, whilst further up the road is the village of Kourkoumelata, which was restored after the devastating earthquake in 1953 . Even today this village is a real gem, featuring landscaped gardens, a large lawn for a walk or recreation, a stadium, and a cultural centre, where exhibitions, concerts and lectures are held. At the Marina Cafe-Bar you can enjoy the beautiful views.

The village of Metaxata is also another beautiful village with a unique character Lord Byron stayed there in 1823, before going on to Messologhi (mainland Greece). In Lakithra, there is a rock dedicated to Lord Byron with a plaque on it with his words: 'If I am a poet I owe it to the air of Greece.' He used to visit the 'Rock', and sat there looking out over the Ionian Sea and composing his poems.

Also, you can visit the Venetian castle of St. George, the original provincial capital of Krani before Argostoli became the capital, with spectacular views of the beaches of Livathos - the sunset from there is amazing- beautiful spot to enjoy coffee and lunch. At the foot of the castle is the monastery of the Apostle Andreas (Andrew), which houses the relic of his right foot. A visit to the ecclesiastical museum at this monastery is of great interest.

The proximity of our region to Argostoli, 10 km away, just beyond that lie Platis and Makris Gialos in Lassi with beautiful beaches with crystal clear waters and golden sand – a must for swimming. This lively resort is a beach lovers paradise with fine white sands and plentiful water sports. A little further on, you come to the post-earthquake town of Argostoli, waiting to welcome you with its cosmopolitan atmosphere. You can take a walk there for shopping at the pedestrian of "Lithostroto", walking at the seaside of Argostoli, near to fishing boats where you can see sea turtles "caretta-caretta", usually mornings when fishing boats arrived and they feed them or you can have a walk at De Bosset bridge. At the round of Lassi its Katavothres area and the St. Theodoron lighthouse, have also nature beauty. Don't miss a visit to cultural museum of Argostoli, full of photos, furniture, clothing and home equipment of Kefalonia's previous centuries. Also don't miss a visit to Foka-Kosmetatou foundation and to Archeological museum of Argostoli near the central square. Visit the Folklore Museum for a taste of the local history and culture.
Search for villas
Destination

Check In

23/06/2017
No specific dates
Weeks

Persons in villa

Search
Seaview Luxury VillasSeaview Luxury Villas
Travelling In StyleTravelling In Style
Exploring the IonionExploring the Ionion
In & around KefaloniaIn & around Kefalonia
Experiences & Car HireExperiences & Car Hire
Newsletter - Register Here

type your e-mail

Search for text

Search phrase

Travel Awards
Press Corner
Kathy, Katerina, Athina, Vasilis & Nikos
The Kefalonia Exclusive Escapes Team

KEFALONIA EXCLUSIVE ESCAPES, LASSI SVORONATA, ASSOS 28100 KEFALONIA GREECE
TEL.: +30 26710 24476, FAX: +30 2671024869, TEL. UK: +44 (0) 7415359895
EMAIL: reservations@kefaloniaexclusiveescapes.com | ΜΗΤΕ 08-30-Ε-61-00-01004-0-0

KEFALONIAEXCLUSIVEESCAPES.COM-Villa Kefalonia,Villas Kefalonia,Hotel Kefalonia,Hotels Kefa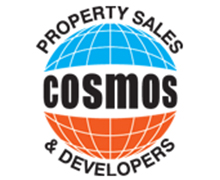 Verified Advertiser

Company: Cosmos Properties

Speaks: English, Italian, Greek
Please mention that you saw this property on MoveAgain.co.uk